Angela and Eric started planning their wedding with me last year, wanting something small and simple. They didn't want it to be a big deal. After months of planning and discussion though, the guest count doubled and the wedding took on a life of its own, morphing into a full-fledged (and very beautiful) celebration.
For a couple who wanted simple, this wedding had one of the longest schedules I have had the whole year! The bride changed a few times throughout the day, visiting multiple photo locations between activities. It was a really long day for the couple, but the result were beautiful wedding photos that will last them a lifetime.
In terms of the look of the day, the bride wanted both garden-inspired and romantic elegance. The team at Rachel A. Clingen helped us pull the look together, and the custom floral backdrop was exactly what we envisioned to be the backdrop to their ceremony and head table.
Keep scrolling to see this romantic pink and gold wedding held at the King Edward Hotel. Captured by Purple Tree Photography.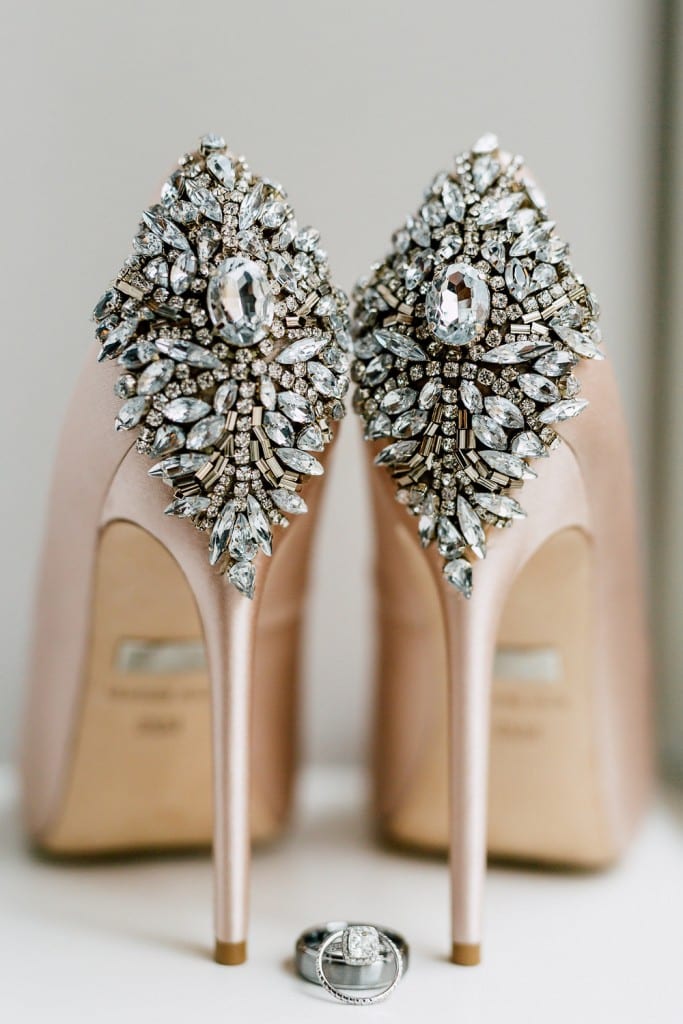 After a full morning of makeup and hair, Eric picked up his bride after grueling door games to bring her to the family's Chinese tea ceremony.
A very traditional practice – the bride is covered by a wedding umbrella to ward off evil spirits and to bring luck to the new couple.
She then changed into her second Chinese dress (a deep red with lace, gorgeous!) for photos with the wedding party.
Back at the hotel, the bride changed again. This time, into her white wedding dress. She looked stunning! And off they went again for more photos.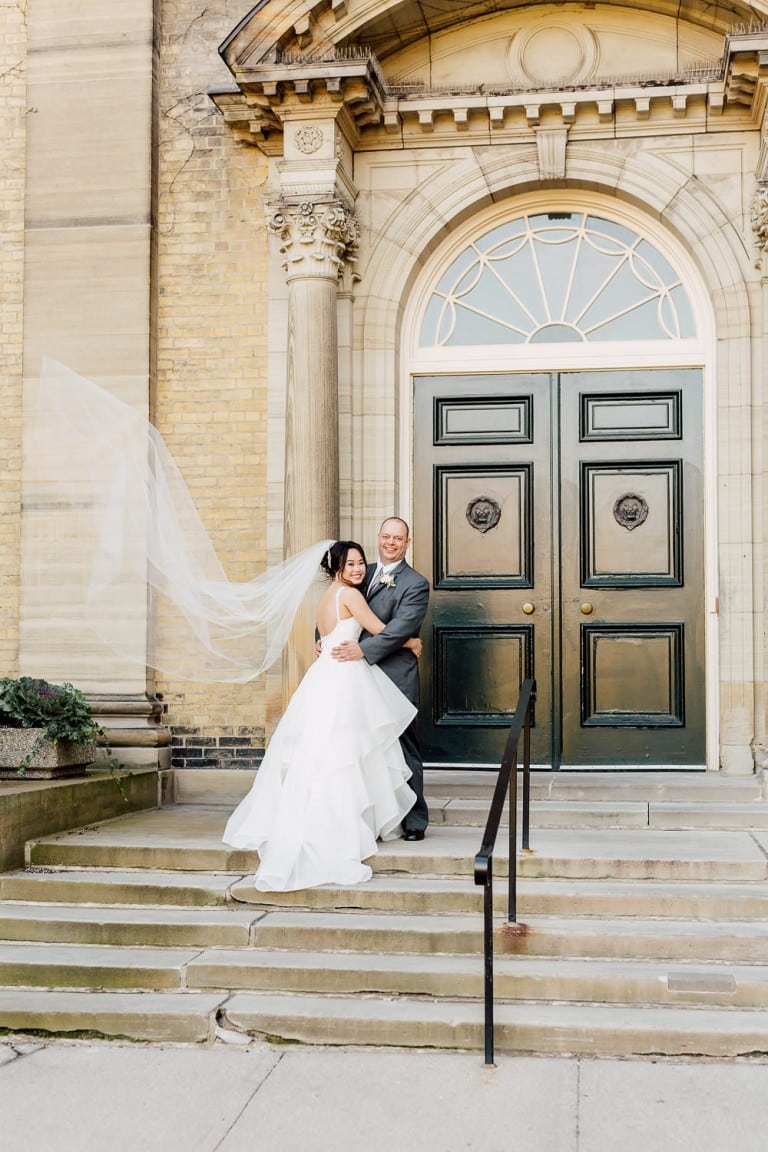 After half a day of photos, changing and travelling, the couple isn't done yet. The ceremony hasn't even happened! Guests arrived to beautiful signage and cute details, welcoming them to the ceremony space at the Omni King Edward Hotel.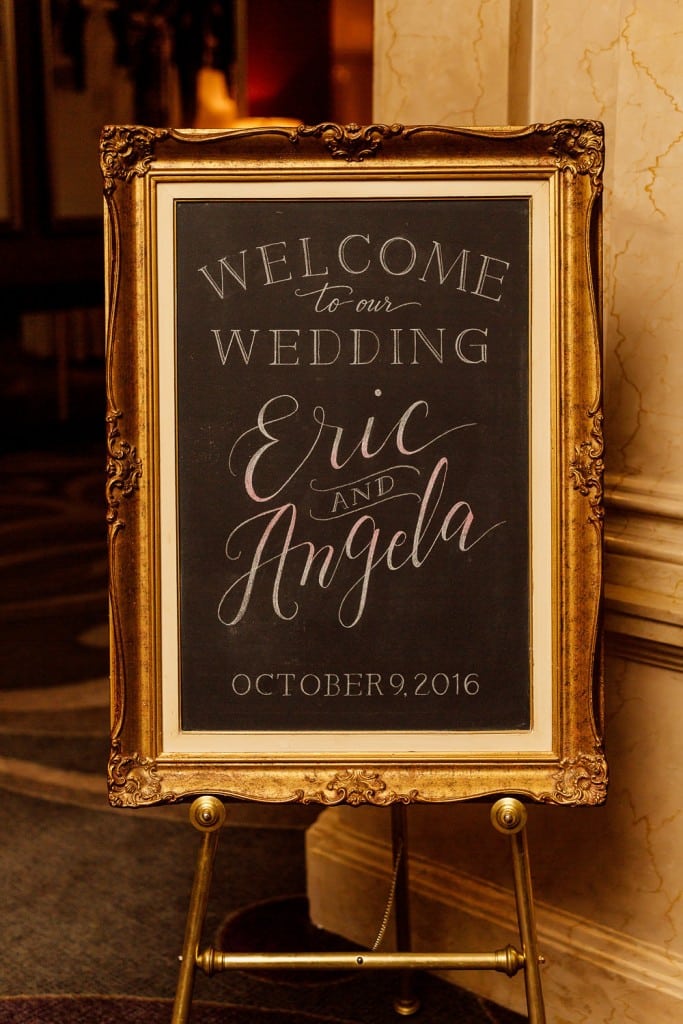 My favourite detail is this custom made hanging floral arrangement from Rachel A Clingen that they got married under, and then used again as their head table backdrop.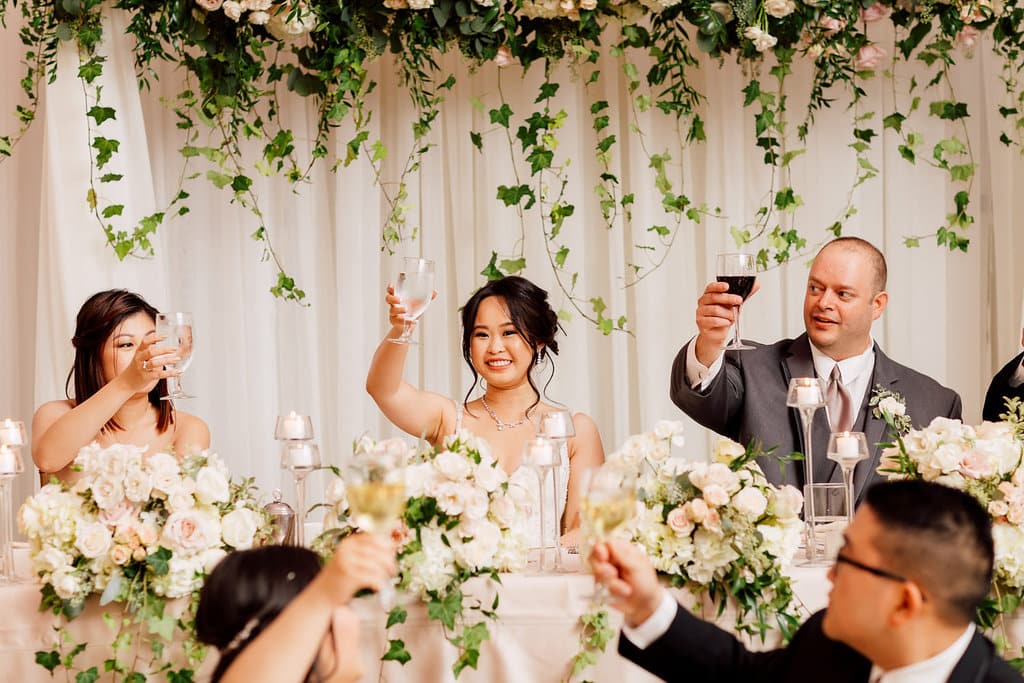 The couple met online gaming, so it was very fitting to have a video game room at the wedding!
It was such a fun and joy-filled wedding, and a huge pleasure to plan with them!

Rebecca Chan is a Toronto event designer and event planner. If you have a brand activation, media launch event, design project or a special event, connect with her today to see how we can collaborate on your next project.