Toronto has seen a rise in luxury hotels as wedding venue options in recent years, and today we share with you details on hosting a Shangri-La Hotel Toronto wedding. Located in the heart of downtown Toronto, this contemporary yet classically styled venue has two distinct venue options for hosting a wedding. We are always impressed with the level of service provided at this hotel and especially love their Museum Room. Read on for our comprehensive overview of a Shangri-La Hotel Toronto wedding and happy planning!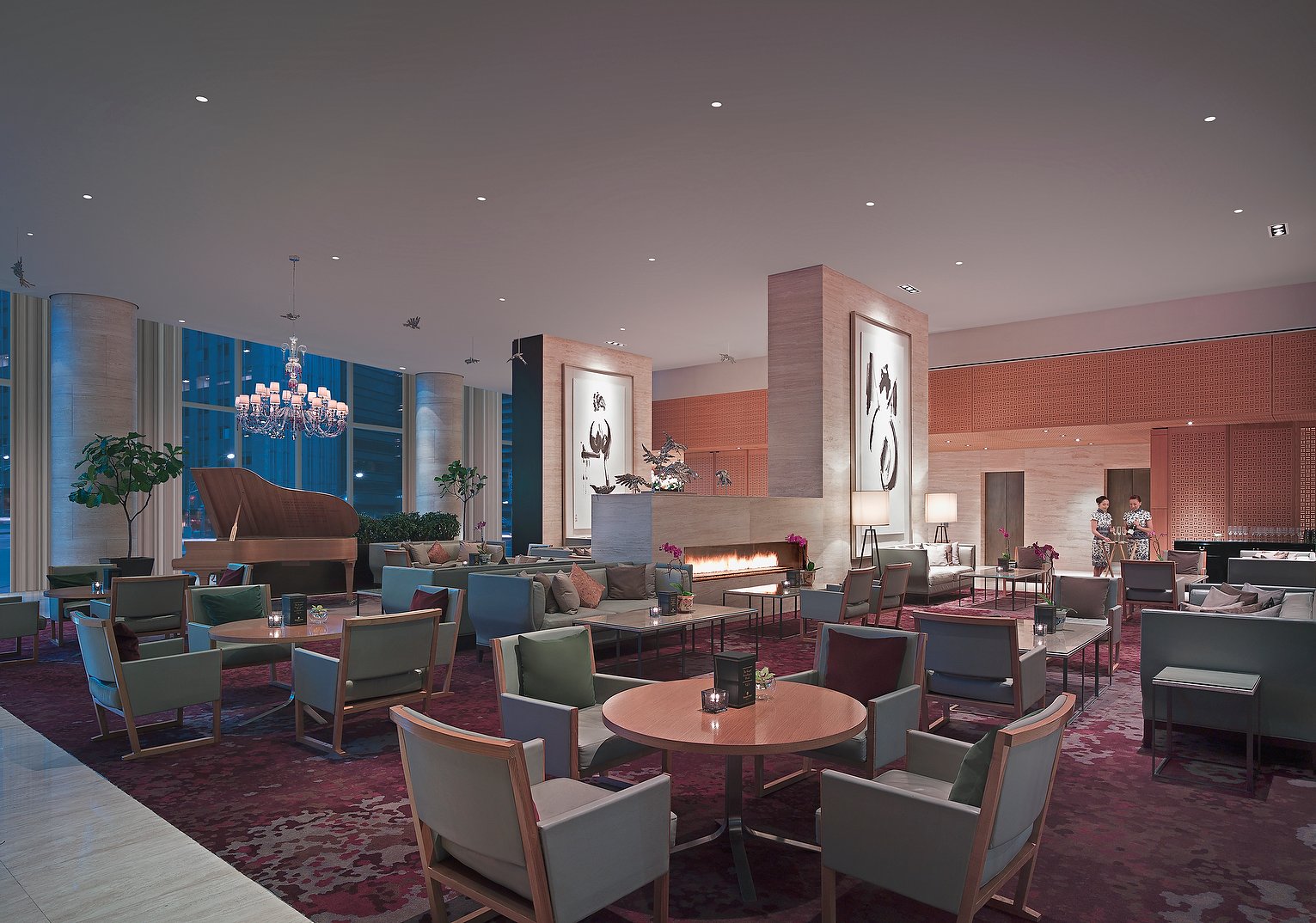 Shangri-La Toronto's Lobby Lounge. Source: Shangri-La Hotel Toronto
Shangri-La Hotel weddings – quick facts
Guests enter to be greeted by the intimate Lobby Lounge
The expansive Lobby Lounge features live music every day of the week from 3:00pm – 1:00am
Private event elevators to your wedding
Distinctive asian-inspired aesthetic
Shangri-La Hotel Toronto is located in the heart of the city, walking distance from popular downtown destinations like Nathan Phillips Square, the city's theatre district and a popular strip of Yonge Street
Indulge in a traditional afternoon tea in their lobby lounge or relax at their Miraj Hammam Spa by Caudalie spa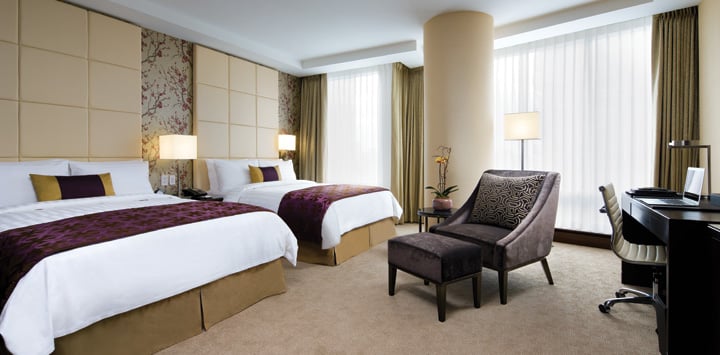 Source: Shangri-La Hotel Toronto
Wedding Venue overview: Shangri-La Hotel Toronto – Packages, Perks and Prices
Newlyweds are offered a complimentary overnight stay the night of their wedding in one of the hotel's suites, some of the largest luxury suites in the city
Guests can stay at the hotel at preferred rates with a room block
Like all of the other Toronto luxury hotels, expect a room rental fee plus a minimum expenditure on food and beverage (amount based on the time of the year) plus tax and gratuities
Wedding bookings include a choice of in-house premium ivory or charcoal coloured linens, napkins and chargers
The venue's chairs are an ivory leatherette, both comfortable and neutral
The venue offers a fun cotton candy station for late night, guests will love it!
Wedding Venue overview: Shangri-La Hotel Toronto – Museum Room
Located on the hotel's private event floor, the Museum Room is what they call the "heart break room" because everyone loves it, but most have too big a guest count to use it for their reception. The room is surrounded by floor to ceiling windows and adorned with thirteen beautiful chandeliers that sparkle at night. As with the rest of the hotel, the room boasts an asian-inspired aesthetic. Ceremonies can be held in this room, or it can be held in the Rosedale Room next door if the reception is held here. This room can comfortably sit 70-80 guests with a dance floor.

Shangri-La Toronto's Rosedale Room ceremony, from our cherry blossom inspired wedding captured by Curio Studio

Shangri-La Toronto's Museum Room, from our cherry blossom inspired wedding captured by Curio Studio
Wedding Venue overview: Shangri-La Hotel Toronto – Queen's Park Ballroom
If you have a larger sized guest count, Shangri-La Toronto's Queen's Park Ballroom may be a good fit for you. Seating up to 250 guests for dinner, it is an elegant option for couples wanting a luxury experience at this venue but with a larger group. This room features walls that open up for views of the terrace and outdoors, with a small private patio. Couples can opt to host their ceremony in the Museum Room, if the guest count is small enough and if the timing works out.

Photo: Rhythm Photography from a modern Shangri-La Toronto wedding
Also see:
– Elegant lunch reception in Shangri-La Hotel's Museum Room
– Classic luxury at Casa Loma and Shangri-La
– A romantic cherry blossom wedding
– Pink Chinese wedding at Shangri-La
We love the elegant and classic feel of this hotel that is complimented by a high level of service. We recently had a chance to stay at the hotel and wrote about it as a luxury staycation experience, in case that may interest you as well.
Whether you are hosting a wedding for 70 or 200, Shangri-La Toronto will be a sophisticated backdrop to your celebration. Contact Rebecca today for more details about your Shangri-La Toronto wedding and to arrange a tour. Also, be sure to see our comprehensive overview of Toronto's luxury hotel options for weddings.

Rebecca Chan is a Toronto event designer and event planner. If you have a brand activation, media launch event, design project or a special event, connect with her today to see how we can collaborate on your next project.