2016 was a year of growth and opportunity for Rebecca Chan Weddings & Events (and of course, amazing weddings!!). There are so many things to be thankful for and I've collected a few highlights from an exciting year. Read on for our 2016 year in review.
Cityline

Photo: Mango Studios
I participated in Cityline's wedding special as a guest expert, helping to design their set and talking about tips your wedding planner wants you to know. It was so much fun and I can't wait to be on it again in January.
Lucas Noguiera's wedding

Photo: Digital Dreams
In June, I had the pleasure of helping plan and coordinate the wedding of Lucas Noguiera of the Toronto Raptors. It was such a fun celebration and I was so happy to have been a part of it!
Beautiful are-these-even-real weddings
Every year we have the pleasure to helping plan amazing weddings and every wedding is special. But every year there are also weddings that stand out. Out of the 45 weddings my team planned this year, a few were especially beautiful, jaw-dropping celebrations. Here are a few of them:

Photo: Mango Studios
Sara and David's wedding was a modern affair and they weren't afraid to step outside of wedding comfort zones in designing these beautiful centrepieces. No guest had ever seen anything like it before. We stayed true to the bride's love for ombre and everything blush and gold. It was so special.

Photo: Mango Studios
Wei and Leo trusted us with their wedding plans and we pulled it together in 3 short weeks! We were inspired by the bride's love for afternoon tea and elegant vintage touches (everything I love too!). The result was a stunning wedding that will be a favourite of mine for a long time.

Photo: 5ive15ifteen
Christine and Mark planned their wedding from the UK with me and it was two years in the making. Their wedding style was elevated rustic chic, and it was so fun to plan with them. They were up for anything creative we came up with and they had so many amazing ideas themselves. The result was just magic.

Photo: Rosen Lee Photography
Aly and Matt celebrated their outdoors wedding in style. With over 30 vendors who made it possible, it was quite the undertaking for our coordinator Marisa. It came together beautifully though, and the photos are just out of this world.
The Amalfi Coast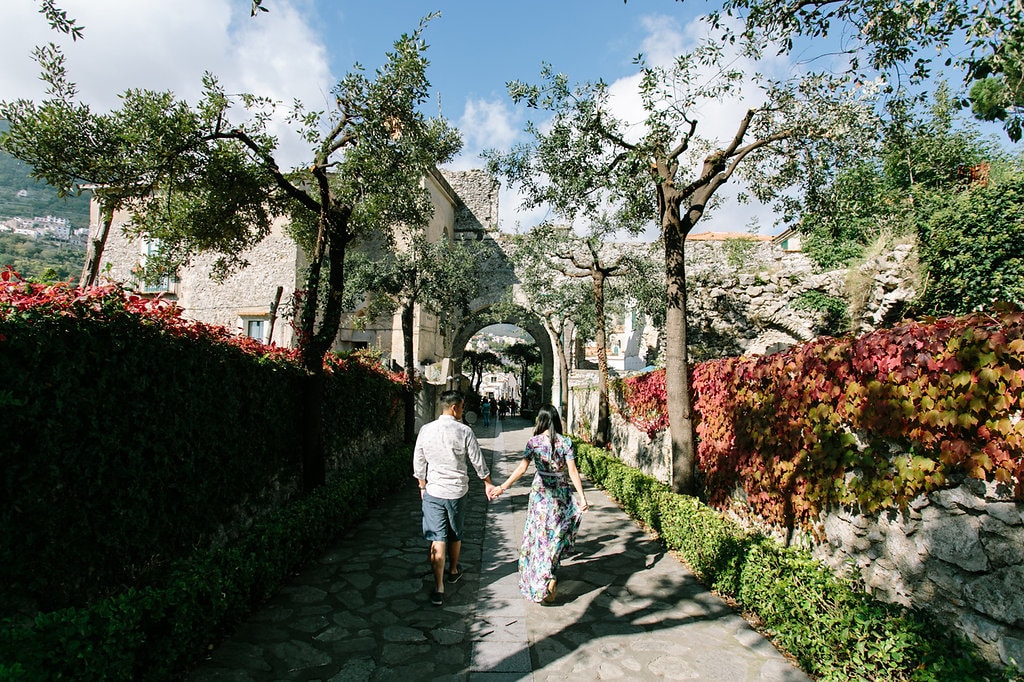 Photo: Joee Wong Photography
Every year I love to go on a long trip to a beautiful destination after the wedding season is done. We travelled to the beautiful Amalfi Coast this year, and it was breathtaking in every way. We also had the bonus of having our friend and photographer Joee Wong join us for photos while onsite. I want to go back!
In the media
I wasn't a stranger to the media this year. Along with Cityline, I was able to share tips and wedding photos with many wonderful publications. See a few of my favourites here:
Weddingbells: 5 fun and unique photo ideas
Wedluxe: Afternoon tea-inspired wedding
Narcity: 18 event planners who will throw you an unforgettable party
Style Me Pretty Living: See what inside a wedding planner's home looks like
The Star: How wedding budgets can spiral out of control
Growth
https://www.instagram.com/p/BOEKxbFA5e5/?taken-by=rebeccachanweddings
End of 2015, I started booking Day-Of Coordination with my right-hand gal Veronique. Early 2016 I expanded my team to include 2 more ladies who had assisted me regularly. Now into 2017, we have 4 planners working alongside me. It's been an explosive year of growth and 2016 we helped 45 couples with their celebrations, wow! I can't wait for another amazing season next year now that we have had time to work out our kinks and fine tune our process.
Thank you!
Whether you are a couple I have worked with, a potential couple, wedding vendor, or just a regular reader of the blog – thank you from the bottom of my heart for following along! It has been an amazing year of growth, opportunity and amazing weddings. I am thankful to be able to be in this business and can't wait for what next year will bring. Cheers to 2017!

Rebecca Chan is a Toronto event designer and event planner. If you have a brand activation, media launch event, design project or a special event, connect with her today to see how we can collaborate on your next project.