This year, we have been getting SO many inquiries for summer weddings in 2022. Summer is literally a few months away! Among the many challenges of planning a wedding in a few months, finding a wedding dress is top of the list!
Many brides don't think about shopping for a wedding dress with a lot of lead time, but actually it typically takes 6-9 months to ship in a wedding dress after you order it (stores don't carry inventory, only samples for trying!). Then it takes a couple months to make alterations.
If you are planning a last-minute wedding, one great option is to shop online for your wedding dress. I am a huge fan of the delicate and beautiful wedding dresses from BHLDN. They have some dresses that are in stock and ready to ship, which is perfect for all you last-minute brides! And you can shop from the comfort of your own home, then get it altered locally.
Check out some of my top picks below for whimsical floral wedding dresses, classic elegant wedding dresses and understated wedding dresses. Note that there are affiliate links below.
Whimsical and Floral-Inspired Wedding Dresses
The Tippi Gown is a dream! The delicate floral details are so stunning, reminiscent of flower petals in the wind.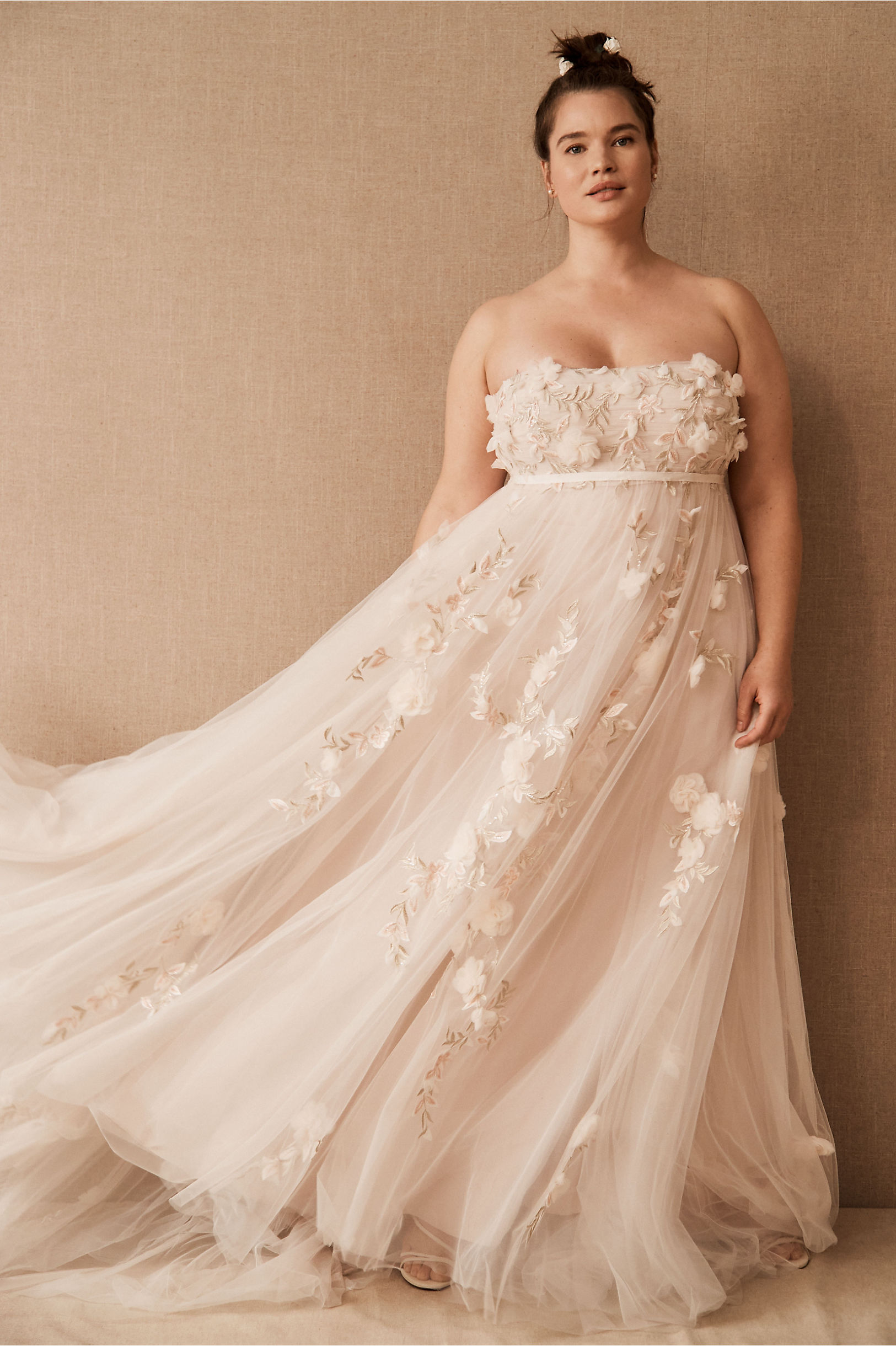 The Paloma Gown has beautiful floral and leaf lace detailing throughout and the sleeve detail is to die for!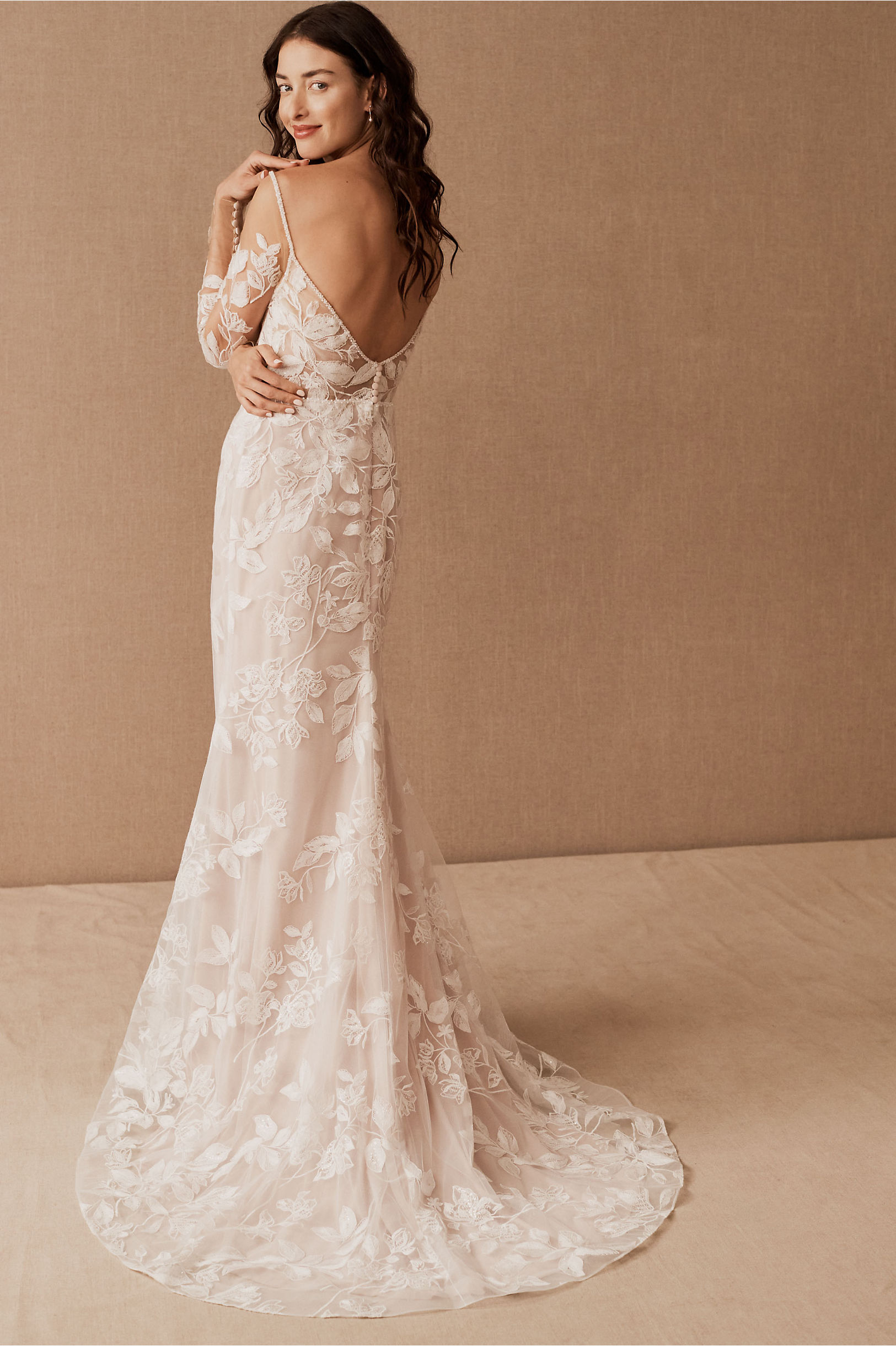 The Hearst Gown has a few dainty floral details that aren't overwhelming and a lovely deep V neckline. I also love the tulle bottom!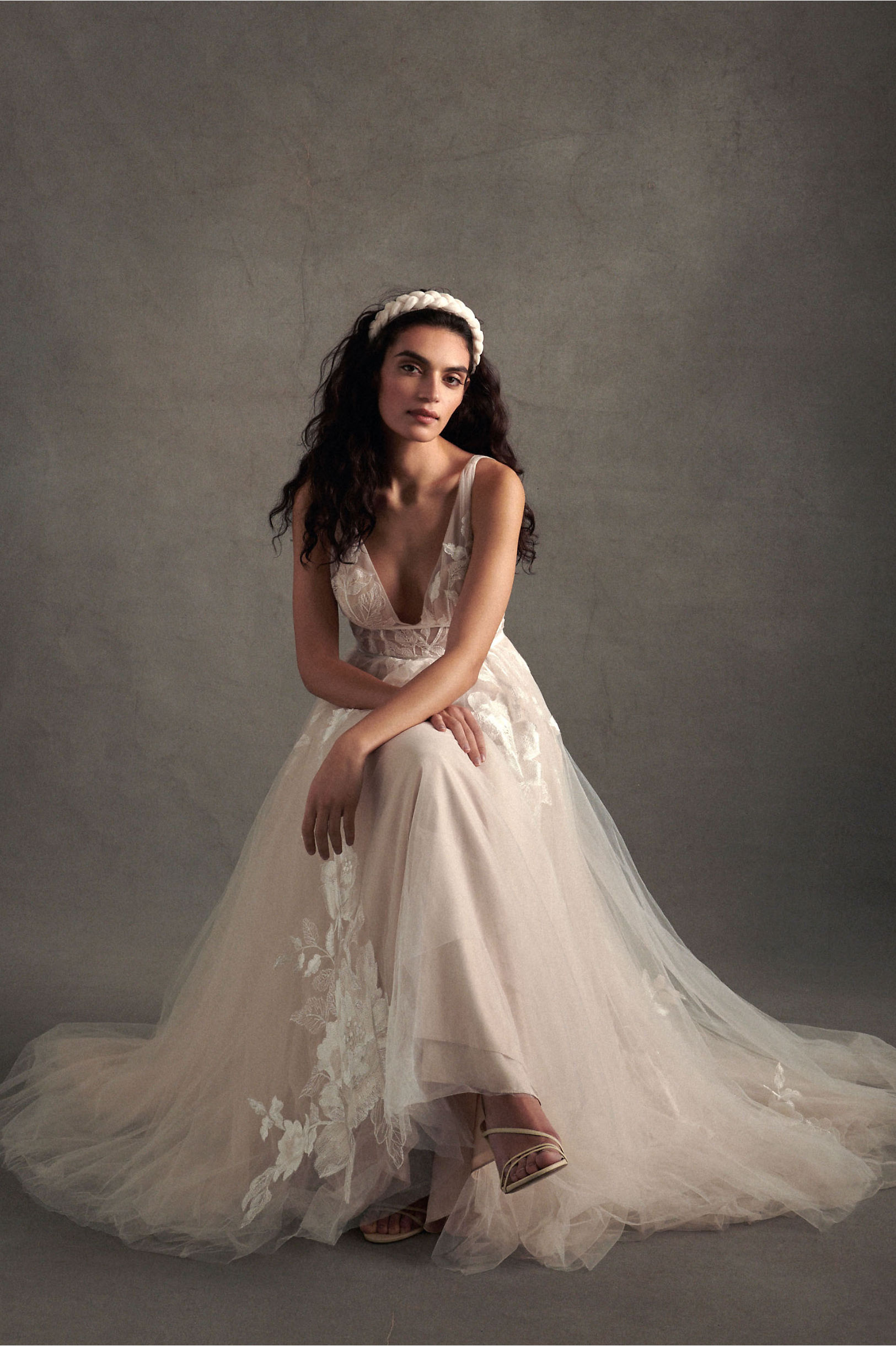 With soft floral, a deep V neck and dainty sleeves, the Joan Gown is such a stunner.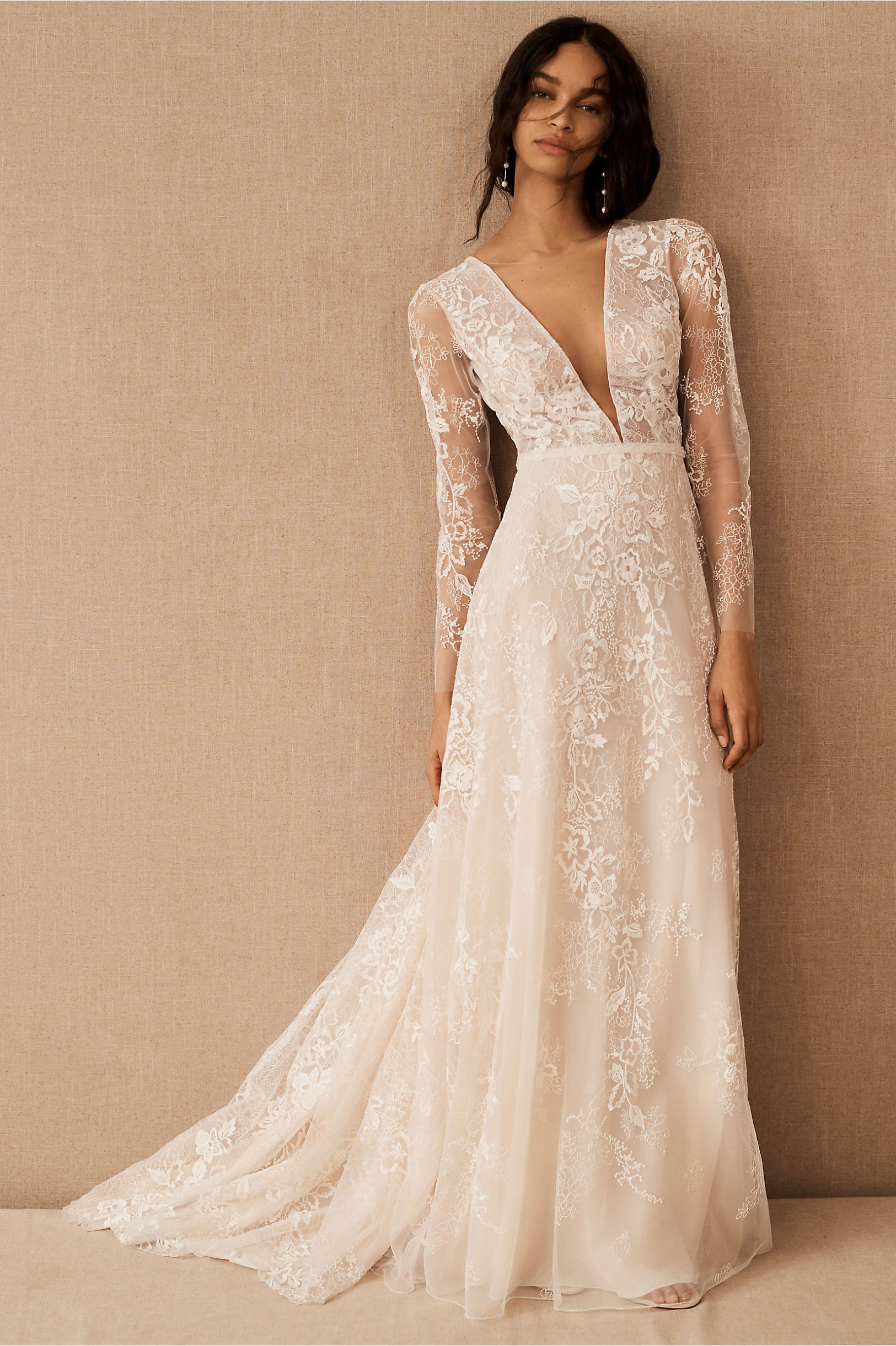 Classic & Elegant Wedding Dresses
The Miles Gown is both light-hearted and dainty. I adore the neckline and the flowy train.
The striking lace and streamlined look of the Philomene Gown is so stunning. There's something so classic about a beautiful lace pattern.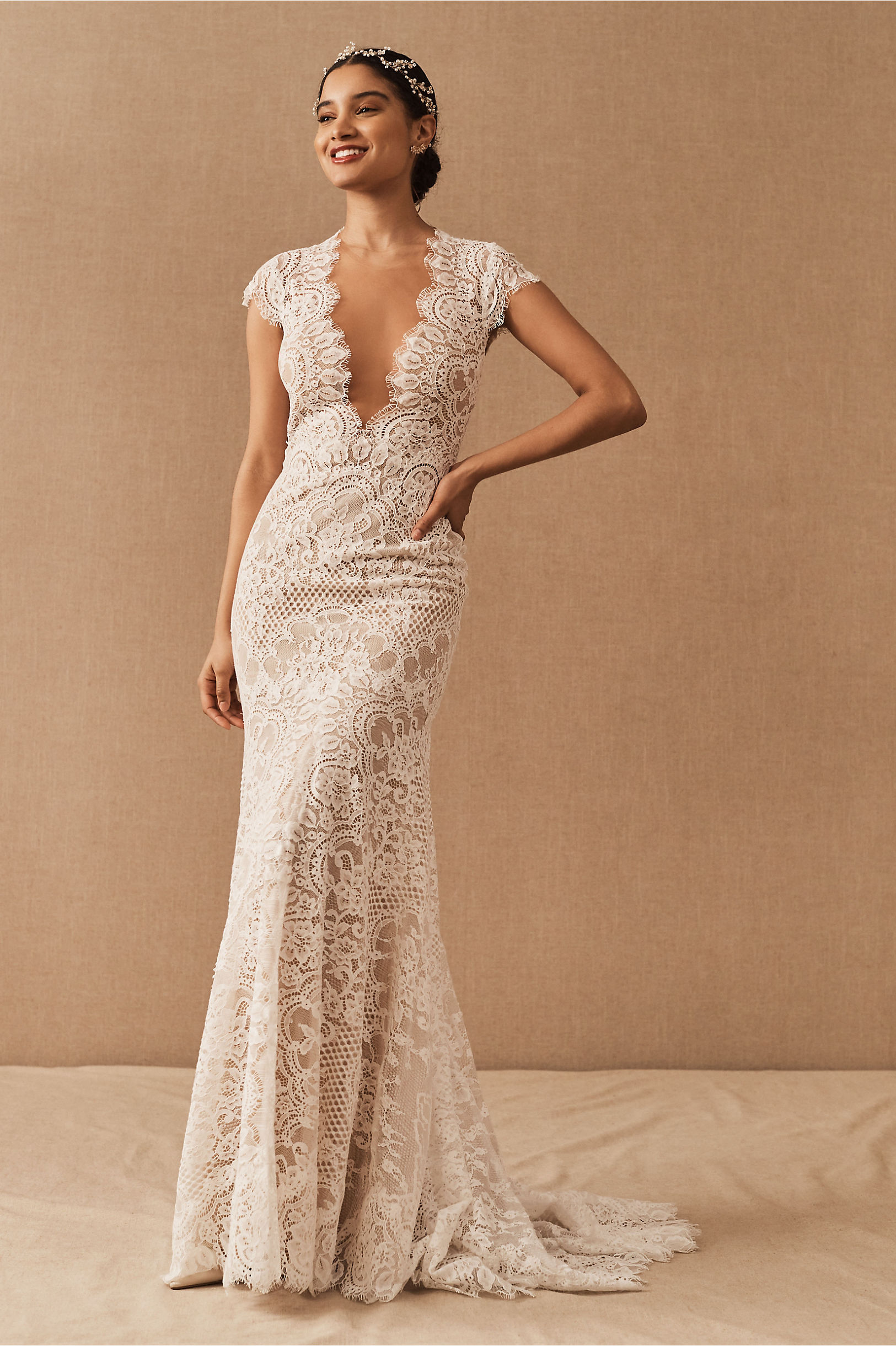 The Aeryn Gown takes my breath away! I love the dainty sparkles throughout, beautiful neckline and tulle bottom. It's got great details, without being too much.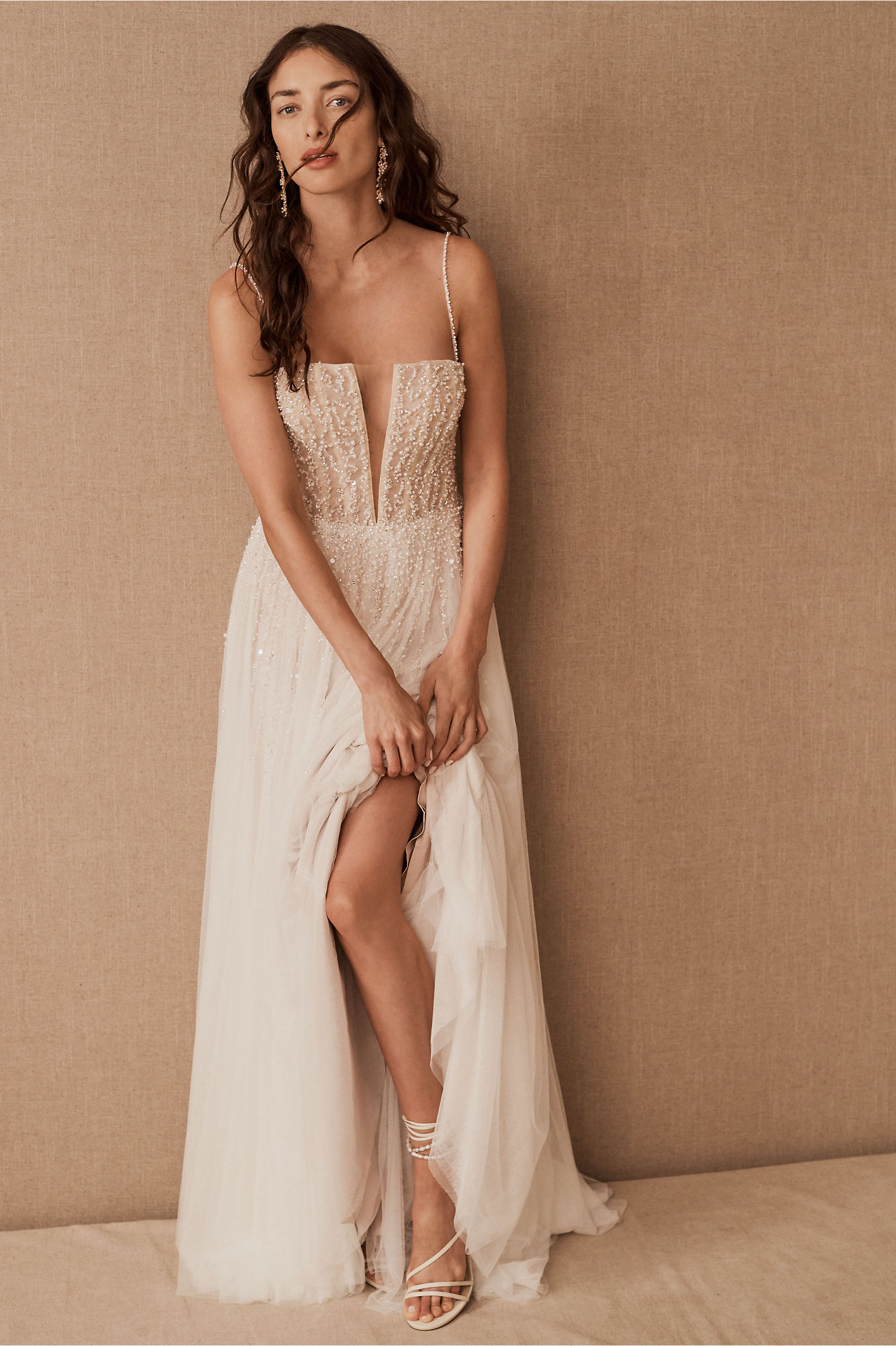 A classic sweetheart neckline with a flowy tulle train make the Tory Gown so classic and so beautiful!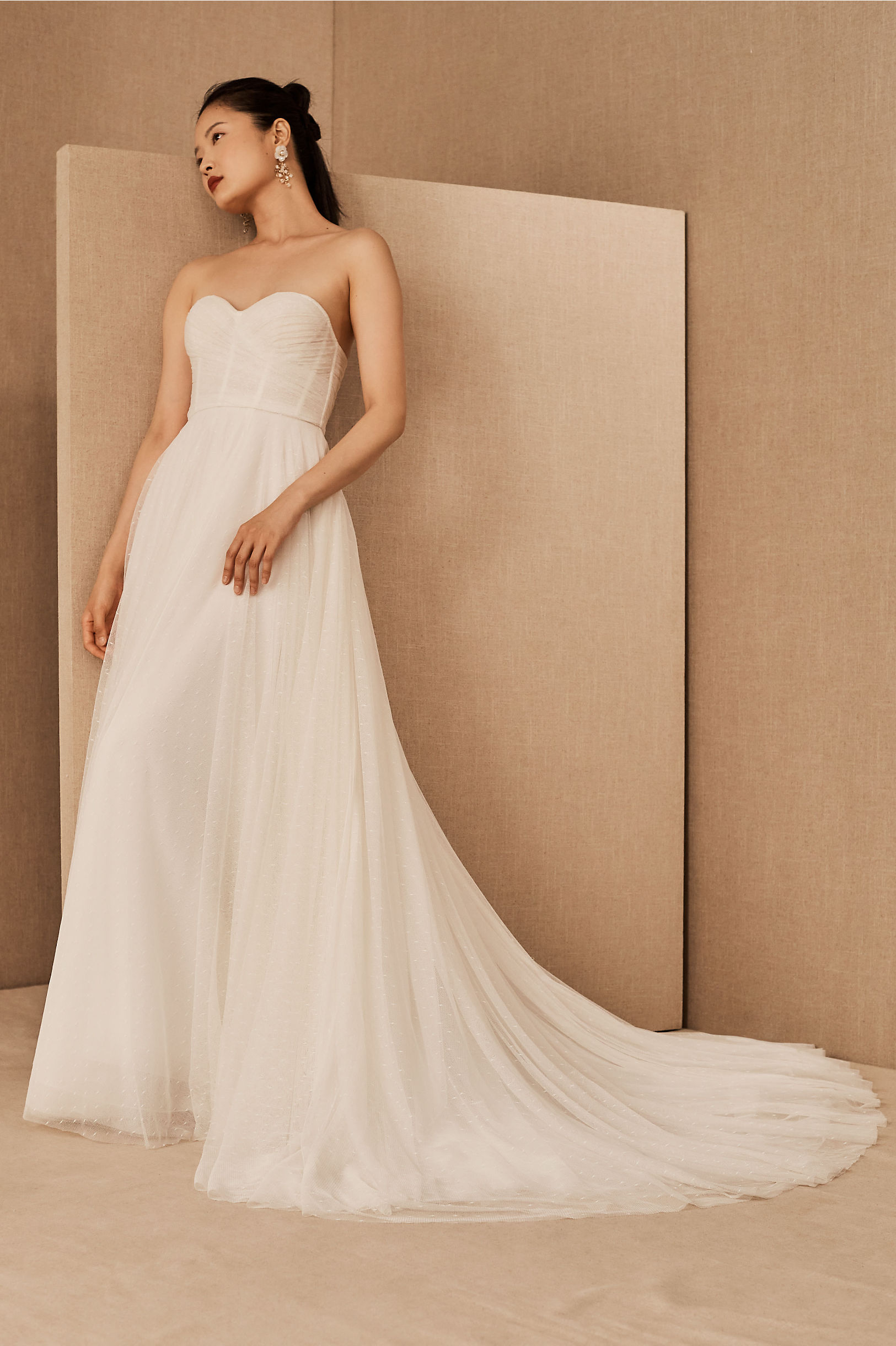 The Cosette Gown is the epitome of elegance. I love a beautiful lace sleeve and A-line silhouette.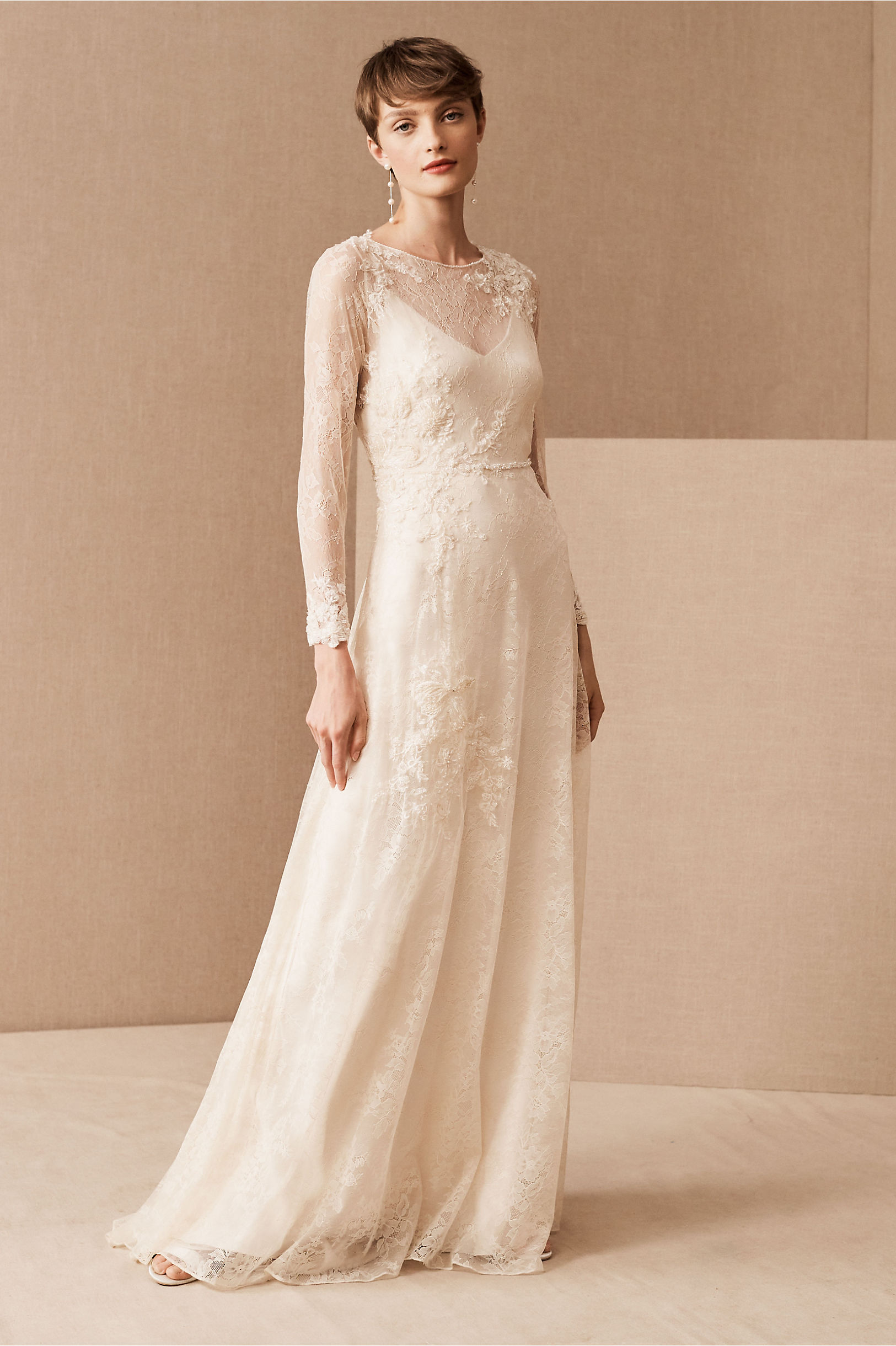 Understated and Beautiful Wedding Dresses
The Kensington Gown is the perfect mix of delicate beauty and fun, with the floral top and tulle bottom. The cap sleeves give it a modern and modest feel.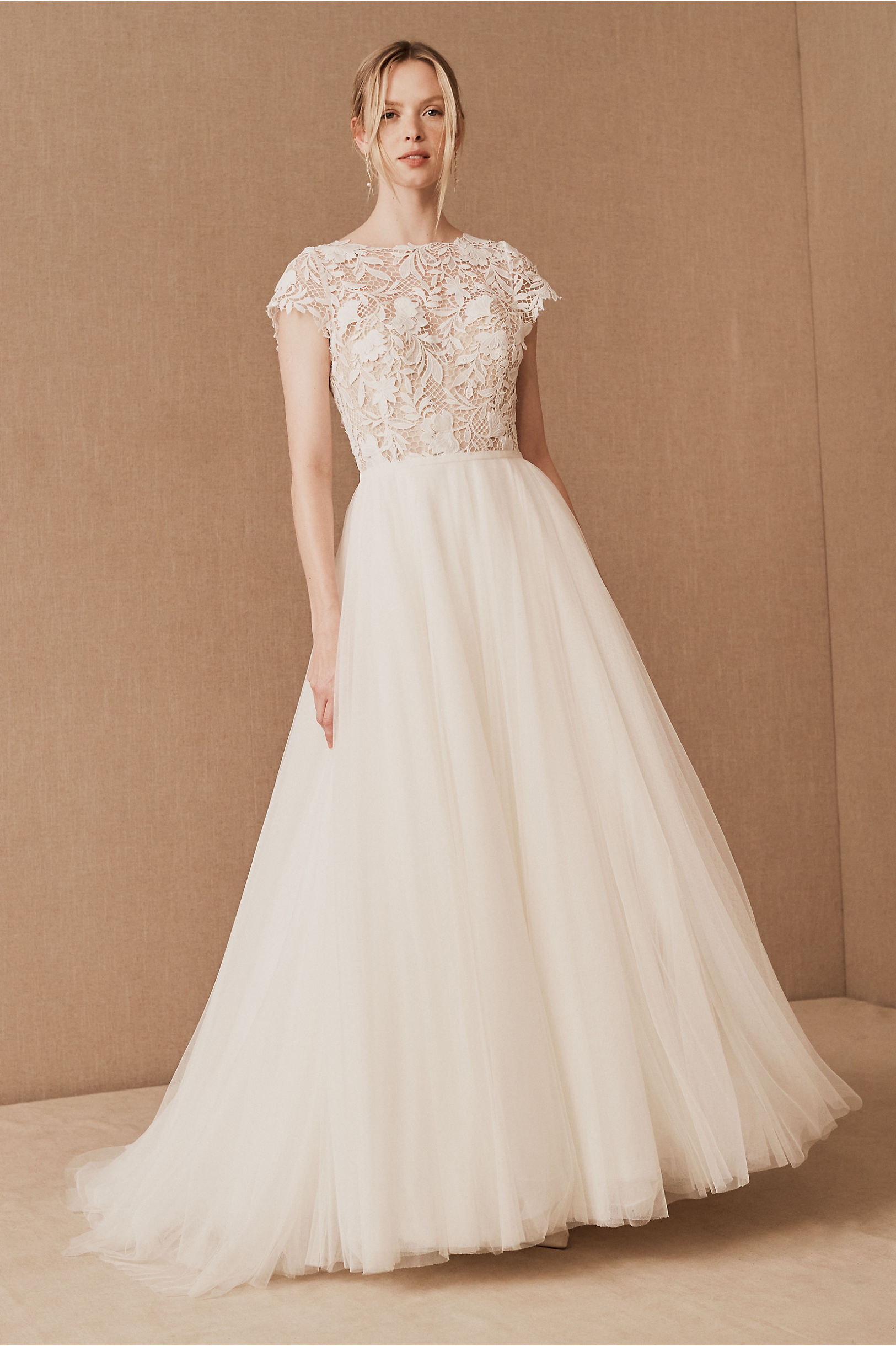 When you're looking for understated beauty, how about the flowy and beautiful Elinor Gown? It has just enough glam to make you feel fabulous.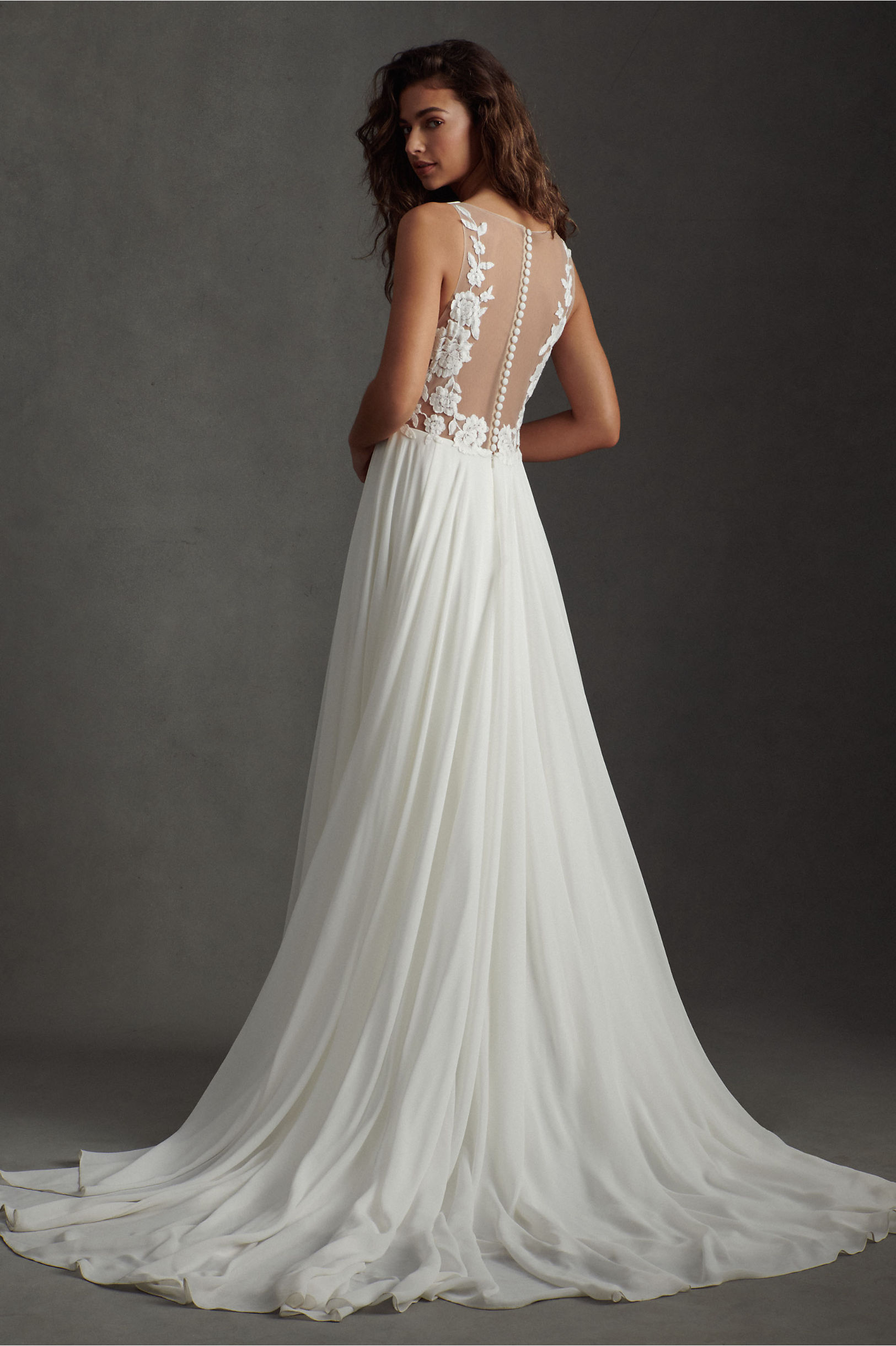 The Celine Gown has a beautiful boho-inspired halter neck, for a modest bride who loves beautiful details.
The Dawson Gown is a great dress for casual elegance. Perfect for a restaurant or boutique hotel wedding.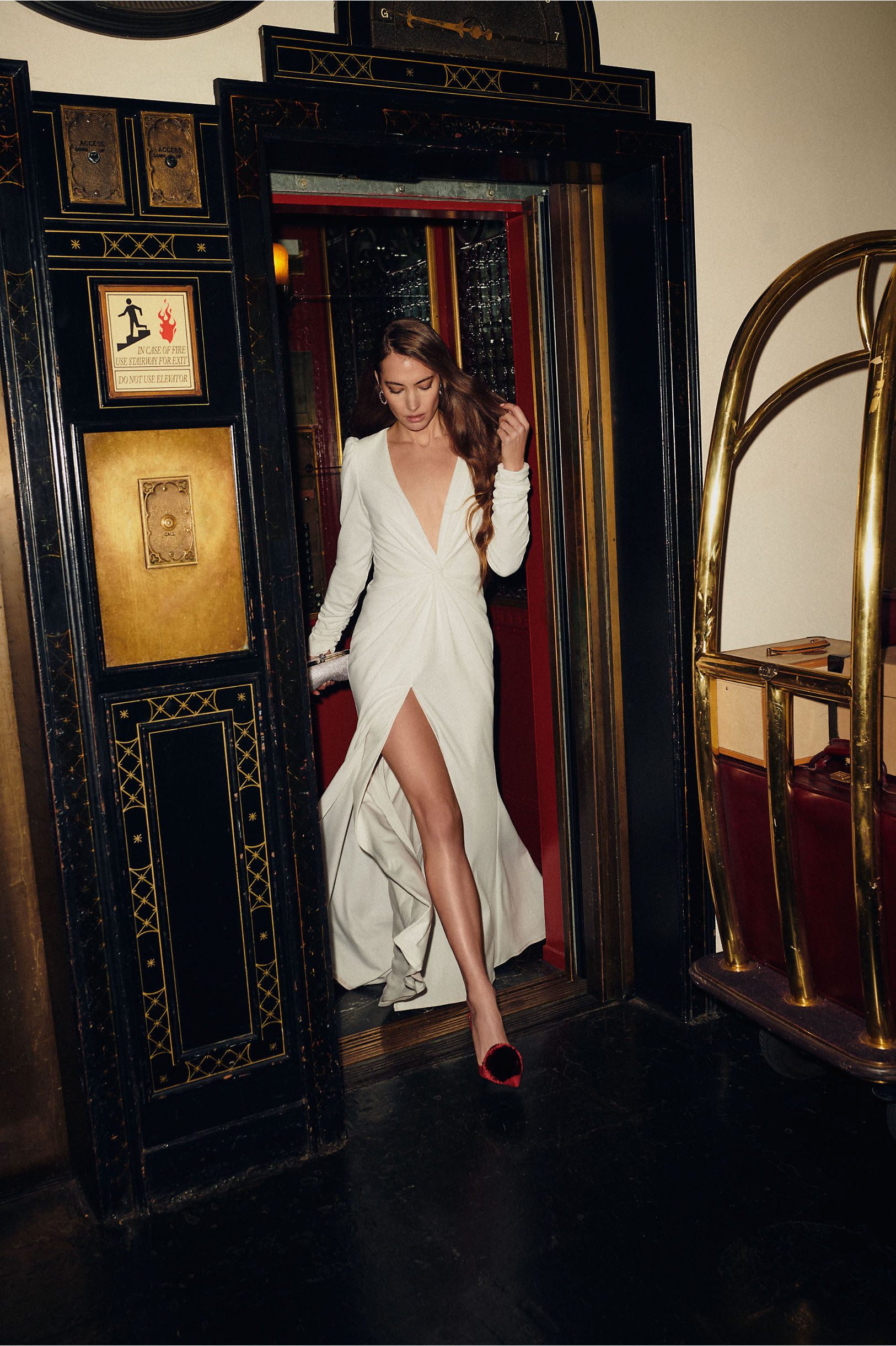 Cocktail-Length Wedding Dresses
When you aren't looking for full length, but still want some wow factor, the Archie Dress delivers on all fronts.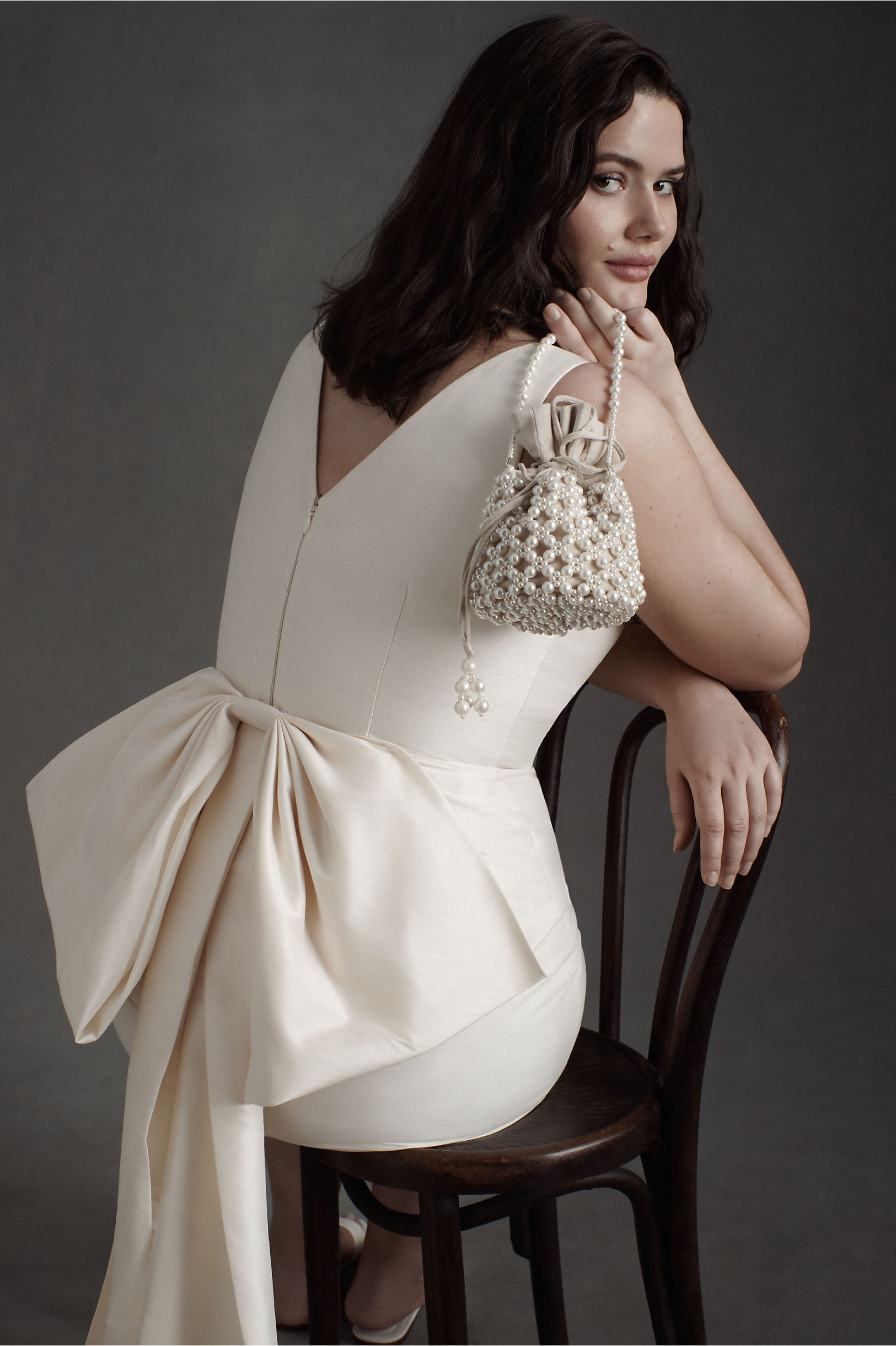 How about a jumpsuit and skirt in one?? The Poppy Jumpsuit set is so sophisticated and modern.
The Huntington Dress is all sorts of beautiful, with the tulle ruffles throughout. Such a cute statement for casual yet glamorous "I do!".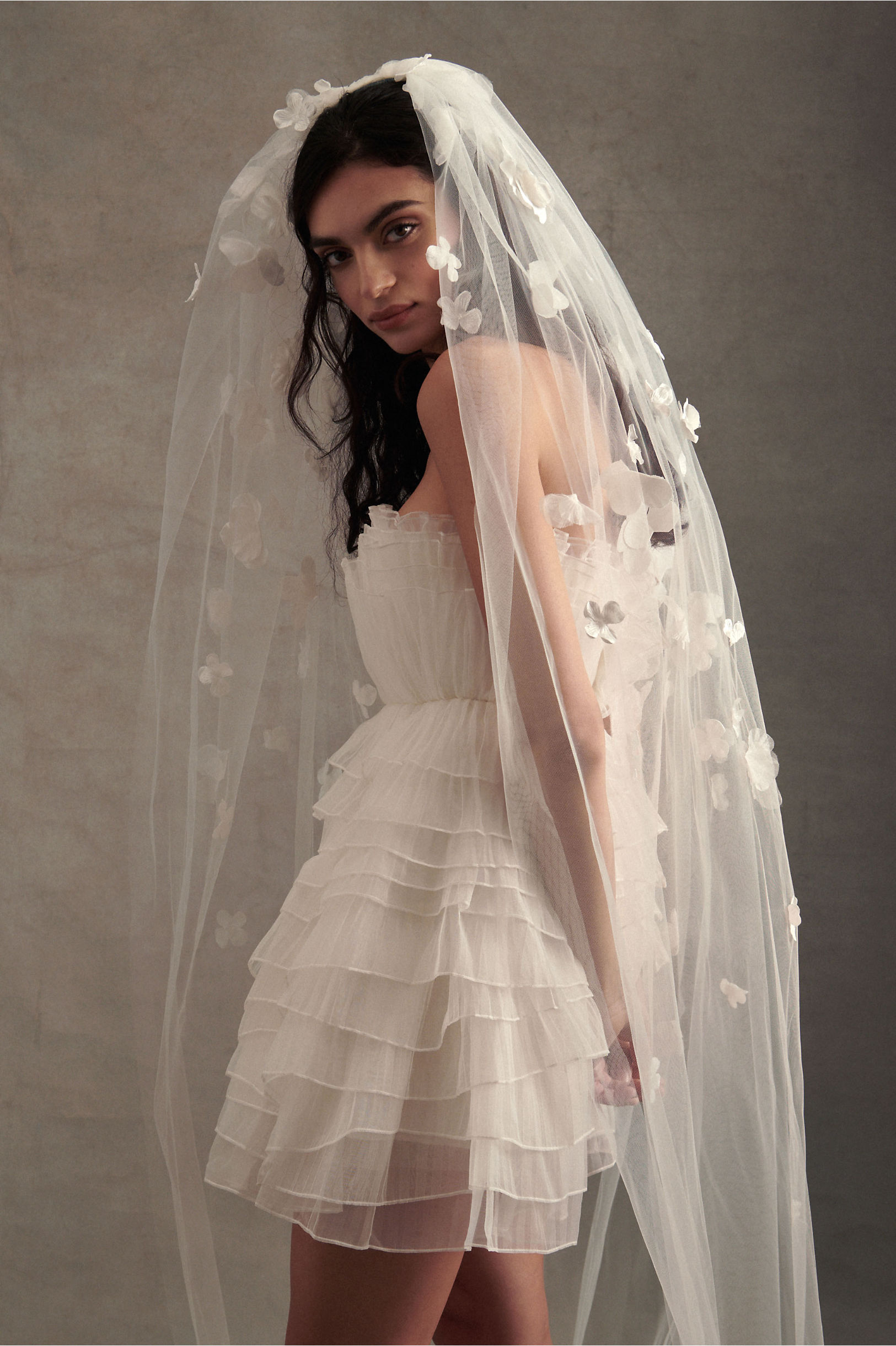 When you are planning a last-minute wedding, you want to reduce your stress as much as possible. Shopping online with BHLDN Wedding Dresses is a great way to find what you are looking for at a great price. These dresses were selected because they are beautiful (duh!), but also in stock and ready to ship. Happy shopping!

Rebecca Chan is a Toronto event designer and event planner. If you have a brand activation, media launch event, design project or a special event, connect with her today to see how we can collaborate on your next project.