We were thrilled to work with our long standing clients Weddingstar to do content creation for their holiday campaign this year. This was a complex multi-day photoshoot to shoot images for all their products but also for various purposes.
Goal: To shoot a wide variety of product and lifestyle photos of new products to be used on Weddingstar's holiday website, email campaign and social media.
---
For the web
We styled and produced images that were used specifically for the main holiday website, category images and product pages, providing inspiration for prospective customers and showing the products in use.
Main website:
Category images by theme:
Product images:
---
For social media
We styled more elaborate lifestyle photos of products with a holiday context and with models to be used for social media during the holiday campaign.
---
For email
Images were also used for multiple email marketing campaigns to promote the holiday product launch. It's always nice to get an email in your inbox and your images are there!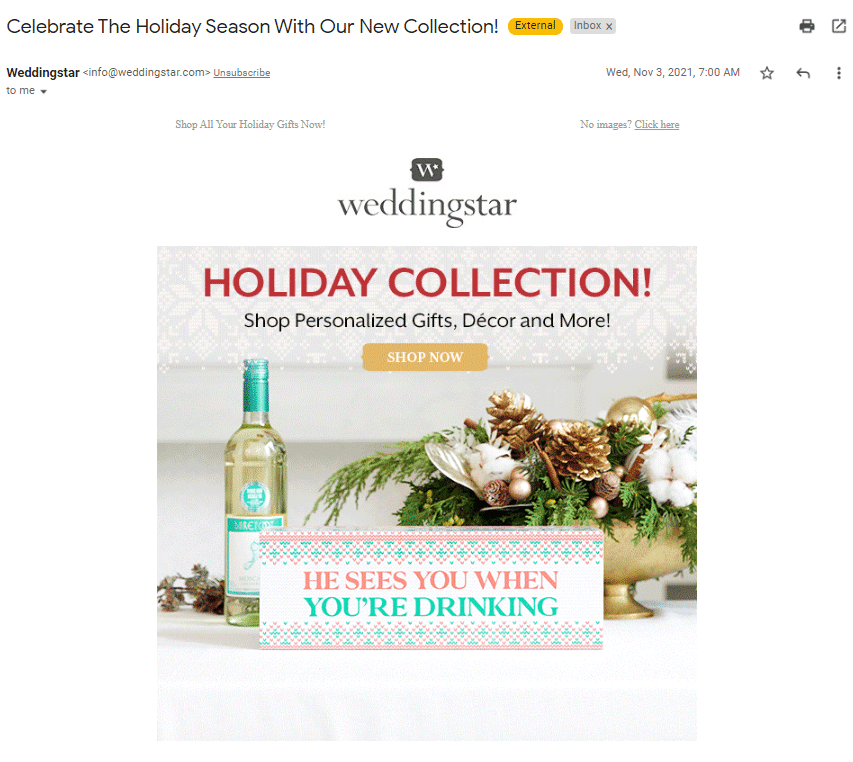 From concept to execution, this was such a fun shoot to be a part of!
If you are looking for someone to help you style and product content for your marketing and website, do not hesitate to reach out to us.